Coming soon
Finally, a better way to do

mix notes

.

Sharing and organization so easy you'll actually want to get more opinions.
Share one link that
always loads the latest version

of your track

Never wonder what version you emailed a Dropbox link to. (Or was it Google Drive?) The people giving you feedback see a professional presentation of your mix without needing to sign up or log in.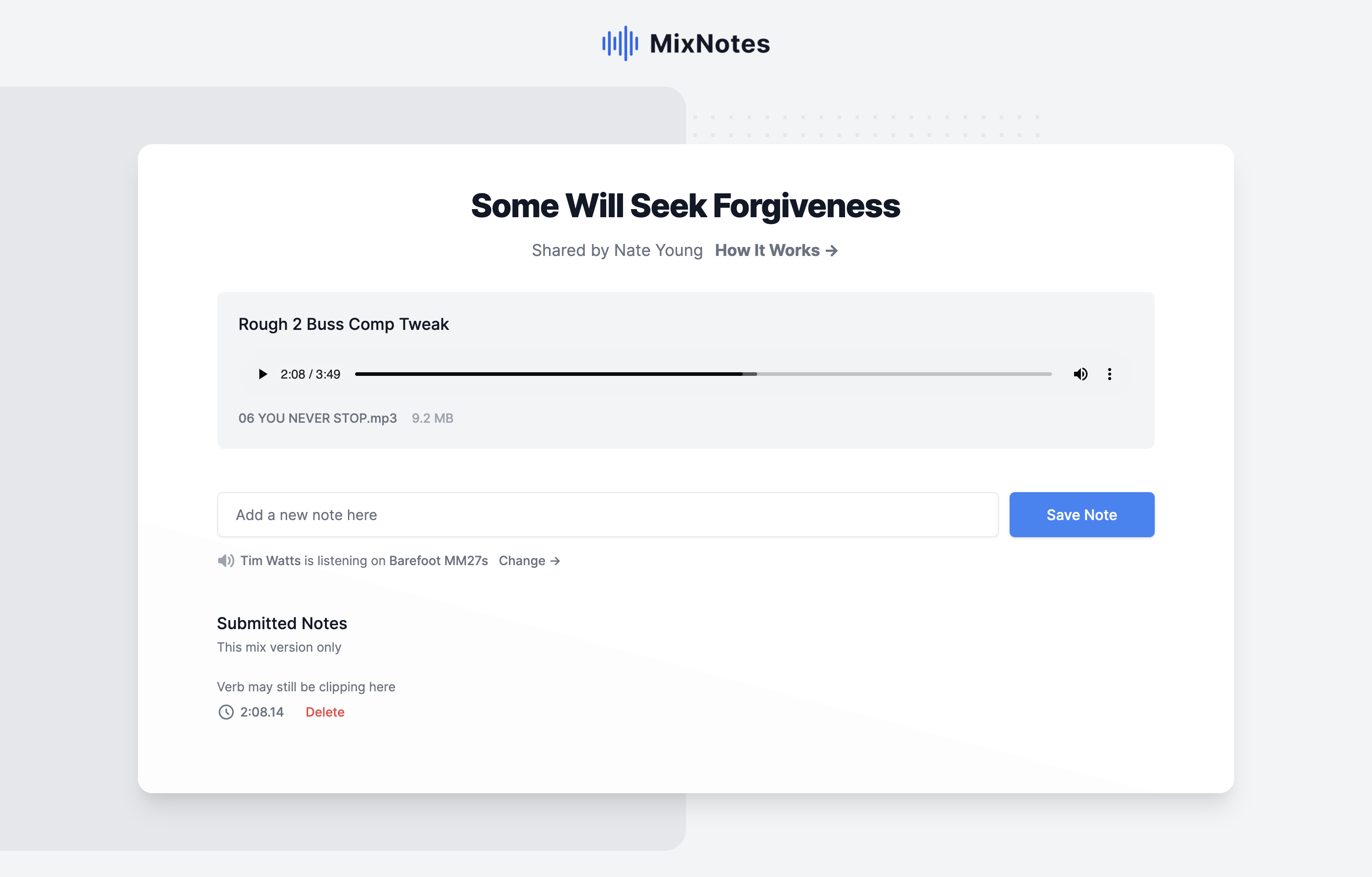 Feedback is
automatically organized

by mix version

Forget ever wondering if you'd already fixed that pop the artist asked about. Every note you're given is tied to the exact file they listened to, and what device they listened on, in a to-do list ready for you.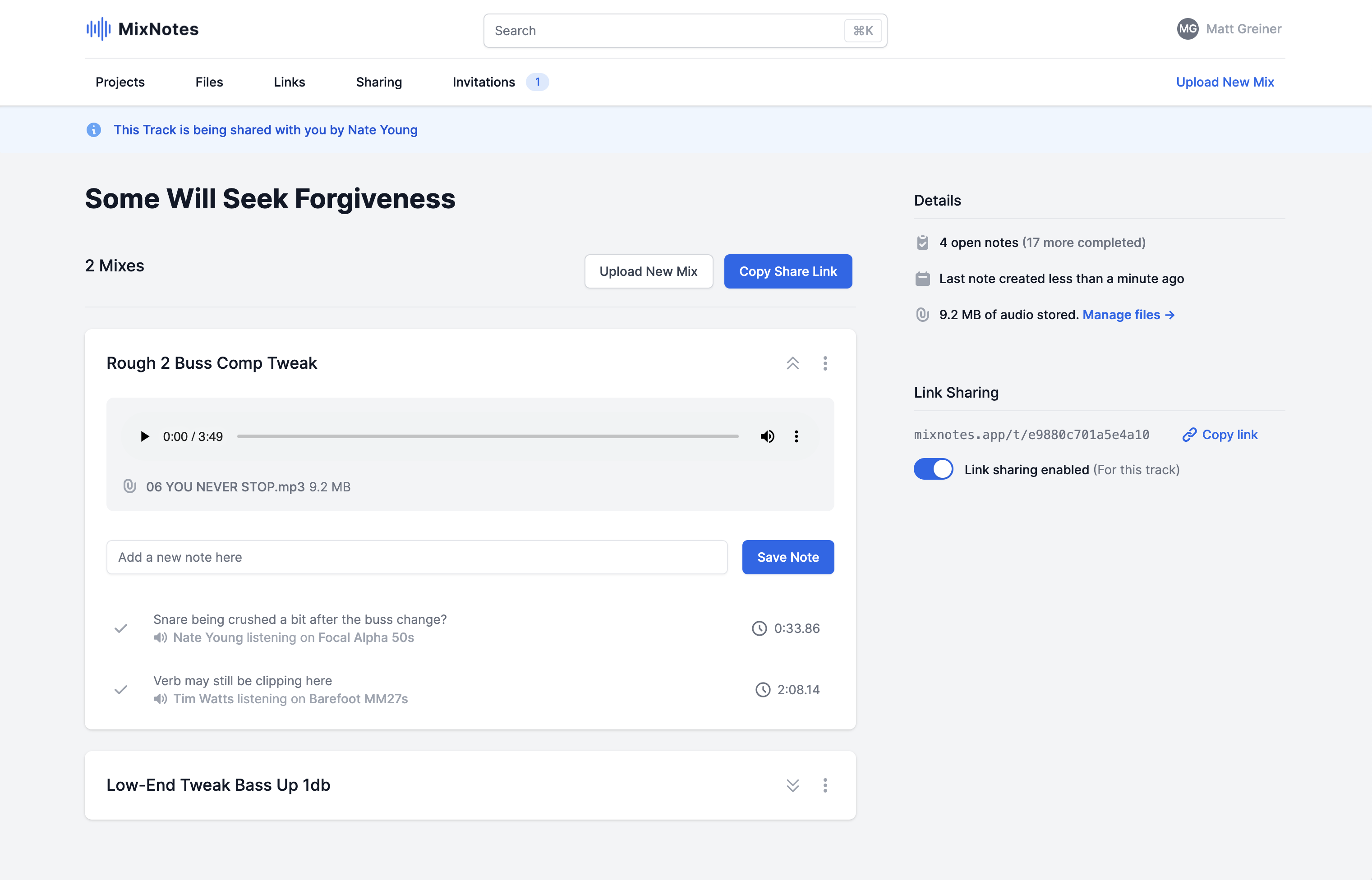 Features tailor-made for your workflow
MixNotes is built by a former studio engineer — and it shows.
Time-Stamped Notes
Know exactly what your reviewers were hearing without hoping they were paying attention to the playhead.
No File Compression
Unlike messaging apps, what you upload is what they hear.
Collaborate on Tracks
Invite other MixNotes users to upload versions and review feedback in one place.
Keyboard Navigation
Jump around the app using only your keyboard, and use powerful search to find just what you're looking for.
Easy for them. Automatic for you.
Save yourself the headache and let MixNotes help you stay focused on what's important: your mix.
Get notified when it's ready.